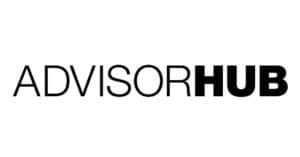 September 22, 2022 – Syracuse,  NY – This week AdvisorHub announced the official results of their first ever Advisors to Watch lists. After sifting through hundreds of applicants, three advisors representing Pinnacle Investments, LLC were placed on the inaugural list. Mark Nardella, MBA, CFP®, President and Financial Advisor ranked #39 in the Top 50 Solo Practices; Dario Vacco, Financial Advisor representing the Eagle Group ranked #34 in the Top 100 Fastest Growing Advisors; and John Buss, Financial Advisor representing the Empire Advisory Group ranked #45 in the Top 100 Fastest Growing Advisors.
According to AdvisorHub, advisors were ranked on a 100-point scale in three categories: scale is a function of assets, production and quality of service; growth is year-over-year change in assets, clients and production; and professionalism includes regulatory record, community involvement and team makeup.
The AdvisorHub's publication of the list states, "our inaugural 'Advisors to Watch' ranking is an attempt to find quality in the 99% who are on their way towards 'Top Advisor' status. Our approach still considers fundamental metrics like assets and production, but we counterbalance those metrics with growth. We want to recognize growers and movers – advisors who are actively attracting new clients and growing their portfolios."
"I am so happy to see Mark, Dario and John's hard work and dedication to their clients rewarded by AdvisorHub," says Ben Quilty, CEO of Pinnacle Investments. "Our goal is to give our advisors the tools and resources they need to help their clients succeed. They are an inspiration to all of us and I look forward to the many great things ahead for them."
More About AdvisorHub
AdvisorHub aims to be the financial advisors' advocate and voice, by providing a definitive source for breaking news, relevant products and services, critical compensation data, and a safe forum to share best practices and growth strategies. In addition to investigative journalism and sophisticated commentary on the wealth management industry, they provide recruiting deals and compensation information crucial to advisors' business and careers. With a team led by a former Advisor, industry CEO and thought leader, Tony Sirianni, AdvisorHub produces content that is of great value to this coveted, loyal audience. Visit AdvisorHub.com to learn more.
More About Pinnacle Investments
Pinnacle Investments was founded in 1996 by two advisors who sought a better solution for their clients they couldn't achieve at a large wirehouse. Pinnacle's success is attributable to its ability to provide a personalized approach to investment management and client service while offering the same investment products and protections available at larger financial institutions. With over 25 years in the industry, Pinnacle has used their proven culture of knowing how to keep advisor's interests and needs at the forefront of their mission. By having experienced advisors running the firm, they avoid culture clashes that spoil the experience of advisors and clients. This philosophy has them on an impressive growth trajectory throughout the U.S. To learn more, visit PinnacleInvestments.com.
Securities and advisory services offered through Pinnacle Investments, LLC member FINRA/SIPC.