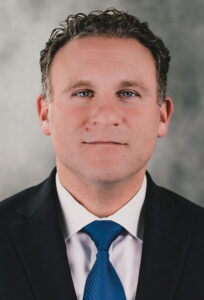 November 7, 2023
East Syracuse, NY – Pinnacle Investments, LLC (Pinnacle), a leading name in the financial services industry, is proud to announce the most recent addition to its advisory team, Joseph (Joe) Silino. With over 15 years in the financial services industry, Joe brings a wealth of knowledge and experience to continue Pinnacle's commitment to deliver top-tier financial advice to its clients.
Joe expressed his enthusiasm for joining Pinnacle, emphasizing the unique advantage of working with an independent, advisor-run firm. "I'm thrilled to become a part of Pinnacle, where prioritizing loyalty to clients is a core value. Pinnacle allows me to maintain a personalized approach with my advice while offering a comprehensive array of financial solutions," he stated.
"We are proud to welcome Joe Silino to the Pinnacle team", said Benjamin Quilty, CEO of Pinnacle Investments. "Joe's dedication to understanding his clients' needs and helping to align priorities and goals is commendable. He is set to become a highly valued member of our team and will play a pivotal role in propelling his clients and our organization toward greater success."
About Pinnacle Investments, LLC
Pinnacle Investments, LLC (Pinnacle) was founded in 1996 by two advisors who sought a better solution for their clients they couldn't achieve at a large wirehouse. Pinnacle's success is attributable to its ability to provide a personalized approach to investment management and client service while offering the same investment products and protections available at larger financial institutions. By having experienced advisors running the firm, they avoid culture clashes that spoil the experience of advisors and clients. This philosophy has them on an impressive growth trajectory throughout the U.S. Learn more about Pinnacle Investments at PinnacleInvestments.com.
Securities and advisory services offered through Pinnacle Investments, LLC member FINRA/SIPC.
MEDIA CONTACT
Liz Bartlett, CBDO
lizbartlett@Pinnacleholdingco.com
315-251-1101