Customized Marketing Solutions to Help You Reach Your Goals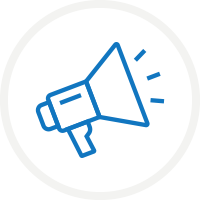 Marketing Strategy
We'll help you every step of the way. Whether you need help generating ideas, have an idea you want to bring to life, or want to know what's working for other advisors.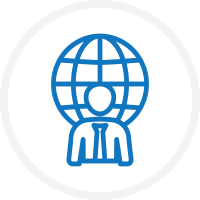 Building Your Business
We believe each advisor has their own business under the Pinnacle brand. We dive deep into you, your clients, and what sets you apart from other advisors to create a truly custom marketing strategy.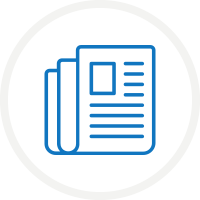 Traditional Print Marketing
Despite what you may hear, print isn't dead! It is a great way to establish your business and show your support of local causes and events. We're here to help you create stand-out materials that showcase you and your business.
Product & Services Brochures
Our in-house team will work with you to create product and services brochures to help you market the wide variety of things Pinnacle has to offer your clients.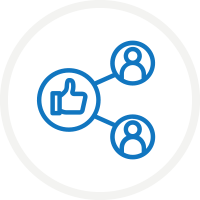 Social Media Marketing
Whether you're just getting started with social media or are already a pro, our team will help you market yourself in an effective way across multiple platforms establishing yourself as a trusted source in the finance space.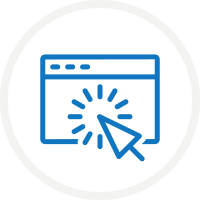 Digital Ad Campaigns
Digital marketing is the best way to target your ideal client with the right message at the right time. There are a variety of strategies that can be used and we'll help you figure out which is best for your business.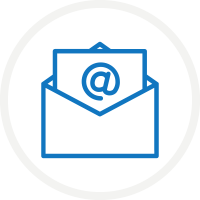 Email Campaigns
Emailing prospective and current clients is a great way to stay top-of-mind and remind them you're there. Our team will help create, send and track your email campaigns so you know how people are interacting with your business.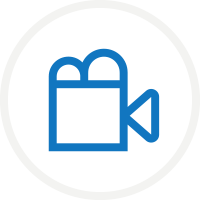 Videos
Whether it's creating a script, shooting a quick video for social media, or assisting with the branding and messaging of your video with an outside production company, our team will help with any video questions you may have.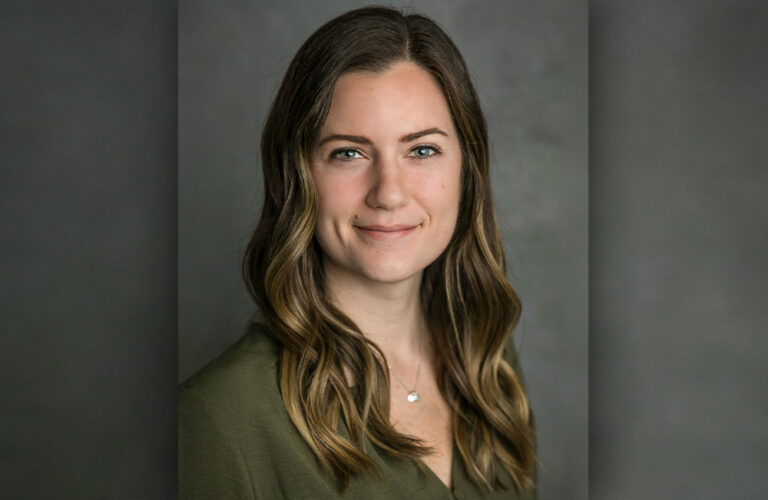 Marketing and Branding Manager
Elizabeth Conklin
When you join Pinnacle Investments, you're joining more than an advisory firm; you're partnering with people who want to help you grow your business. Why? Because when you succeed, we all succeed. Our in-house marketing team will work with you to not only build the brand image you want but listen to your personal marketing needs and help you get it done. We make it easy for our advisors to effectively and efficiently market themselves at Pinnacle.
"Working at Pinnacle gives me the chance to utilize every part of my marketing and branding experience to elevate the advisors' presence in front of prospective and current clients. Whether it's a custom video, social media pages and posts, email campaigns, or tangible marketing materials, you'll have someone in-house ready to help you at a moment's notice."
Using Technology to Increase Efficiency and Client Experience
Over the past few years, the technology made available to advisors has grown exponentially. While we believe these innovations are key in creating positive client experiences, we also believe there's no substitute for the intelligence of a human advisor. We view technology as an added benefit to strengthen your client relationships, not replace them. That's why we invest in tech that makes it easier for you to connect with and serve your valued clients.
Resources to Help You Thrive
Multiple Custodian Platforms fully integrated with account opening, servicing, record retention, and performance reporting
Online Document Storage
E-Signature Platform
Financial Planning Tools
24/7 Technical Support
OurPinnacle Internal Web Portal where you can view firm updates, directory, resources, and the commission system
"Plug and Play" option for all technology needs
Ability to work remotely from anywhere
Schedule a Confdiential Meeting
Don't wait for the opportunity… Create it.